Shindigs & Entertainment
Shindig: a large, lively party, especially one celebrating something.
Welcome to the Shindigs & Entertainment page.  This is your place to find out what's happening for music and other forms of entertainment within Tofino and Ucluelet.  We have provided an up to date catalogue of the music and entertainment taking place in both communities and, if available, we have provided an online ticketing option for your convenience.
We have also provided a list of locally available musicians, entertainers, and entertainment products for hire should you be contemplating creating your own special occasion on the coast. From a wedding to a surprise birthday bash, a work related group bonding, to a night on the town with your friends, we hope you take an opportunity to participate in or create a memorable shindig or entertainment experience on the coast.
Shindigs & Entertainment Activities
Shindigs & Entertainment Events
Events Search and Views Navigation
October 2018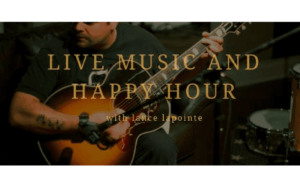 After starting out in the numerous clubs in Vancouver, Lance Lapointe climbed to the top of the the indie rock scene in 2009 with his debut album, Separate Ways. After touring and recording world wide, Lance chose to return to his roots and reside on Vancouver Island. Lances latest recording, "Alive" blends an irreverent lyrical stylings with rollicking instrumentation to assemble another collection of retro-inspired creations. Honest and pure, tracks like "Tonight," and "Hi" produces quality and emotional original music…
Find out more »
+ Export Events